The cookie counter counts cookies. Sounds trivial at first. This simple test helps to limit the number of cookies that can be used by your application, as well as by third party applications. Not only since the Data Protection Ordinance (DSGVO), every website operator has to be careful with the data of his customers, otherwise it can become expensive.
Leankoala alerts as soon as a new cookie is set, as this usually means that new information is collected or that a new third party provider has been added to collect data.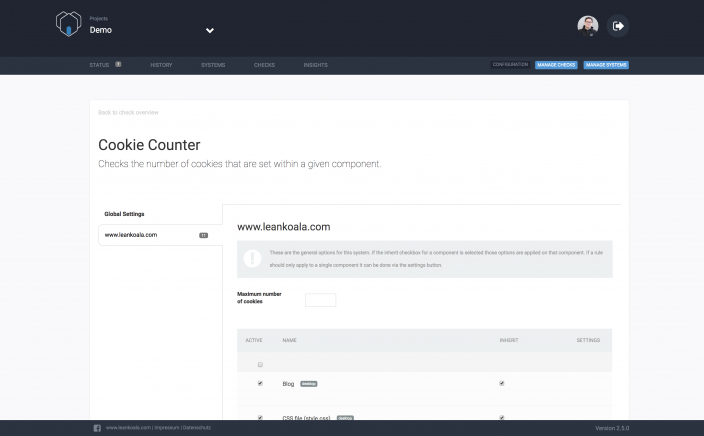 Register for free and try Cookie Counter
Examples
New third-party provider // Google Tag Manager
Thanks to the Google Tag Manager, which is used on a large number of websites, it is very easy to integrate new JavaScript libraries. For example, this could be a script from a service that provides exit intent popups.
Leankoala would alarm at this point, as the new tool brings new cookies with it. In principle this is not prohibited, but the website operator must ensure that the third party provider handles the data properly. He is obliged to draw up a data processing contract. Only then should the threshold for Leankoala be raised.